Complete your ANS REWIRE Enrollment Now

These will replaced by product specific details in live view.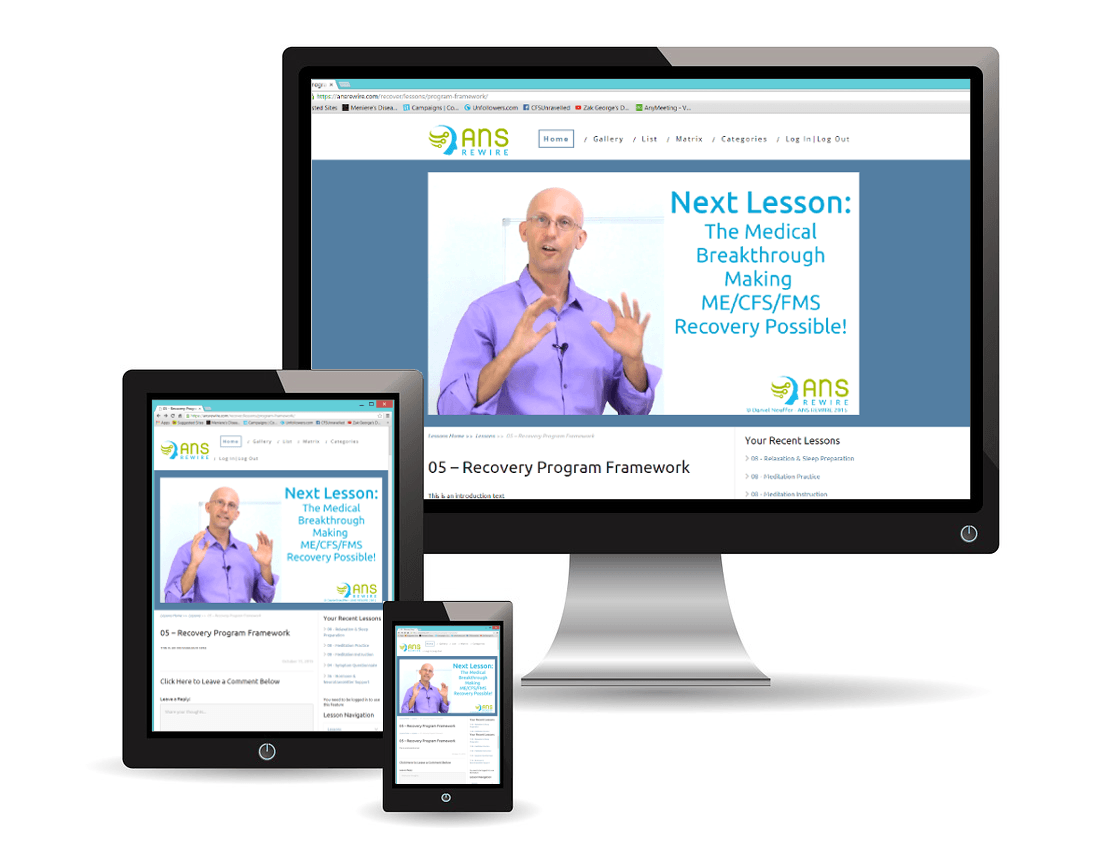 ANS REWIRE On-line Recovery Program
24 month access to on-line ME/CFS/Fibromyalgia recovery program
%%PLAN_PART%%
If you don't feel significant improvement in your health after 6 months of using the program, you can return the material up until 12 months after purchase, for a full refund minus the administration fee.
We will not share or trade any information you provide us with (that includes email addresses)
The data submitted to us on this page is encrypted and secure.