About

How The ANS REWIRE Recovery Program Came To Be

About Dan Neuffer
the creator of the ANS REWIRE Recovery Program for ME/CFS/Fibromyalgia
The ANS REWIRE Recovery Program for ME/CFS & Fibromyalgia is the culmination of over a decade of research by its creator Dan Neuffer , author of CFS Unravelled and Discover Hope.
Dan lives on the Gold Coast in Queensland, Australia with his wife and two children. He recovered after suffering with severe ME/CFS/Fibromyalgia for 6½ - 7 years and has since then dedicated himself to helping others with ME/CFS/Fibromyalgia get their lives back.
Besides his work to help others regain their health, Dan's biggest passions in life are spending time outdoors with his family, fishing, walking and engaging in those 'daddy projects' he could never do whilst he was sick.
Dan's Journey with ME/CFS/Fibromyalgia
Dan experienced a sudden onset of ME/CFS, shortly after an immunisation. Like many people with the illness, it took years and many different Doctors until he was eventually diagnosed with ME/CFS, despite having all the classic symptoms. His illness wavered from being almost manageable at times, allowing him to work part-time, to being totally disabling, leaving him bed-bound.
As the years went on, his range of symptoms increased and his base line health continued to decline. Whilst some pain was always part of his flare-ups, it was several years into his illness when the pain drastically worsened and became a daily part of life with Fibromyalgia. What was clear was that despite short periods of some respite between flare ups, Dan's condition was steadily worsening as time went on and despite seeking advice from over a dozen doctors and as many alternative health care providers, he found little relief.
Whilst treatments from integrative Doctors had some positive impact, when Dan reached his lowest functioning around the end of his 5th year of illness, long after having given up any hope of recovery, he decided to take matters into his own hands and commenced an in-depth research project with the aim of identifying the root mechanism driving the illness.  Dan has a science background (he graduated valedictorian in his Physics degree and worked a few years in the industry before switching careers), but he had no knowledge or training in physiology or biochemistry, so the task was daunting. But Dan was committed to understanding why the many symptoms were occurring and felt very strongly that he needed to go beyond just symptom treatment to make any real progress. He wanted to know WHY this was all happening!
Dan used various medical libraries and the internet to research the mechanisms driving the various symptoms. As he followed the trail of each symptom and dysfunction, he inevitably always ended up at the Autonomic Nervous System or some other dysfunction that could be directly linked to it. Over time, he started to form a hypothesis for the mechanism of the illness, and as the picture became more complete, he researched potential strategies to reverse the dysfunction.
Once he came to a point where there were very little unanswered questions, he created a dedicated recovery action plan for himself. Despite his certainty of the theory, he was surprised to make progress with his health. (He had long given up on any hope of recovery and at the time could not imagine himself ever being well again.) Over a period of time, Dan ended up making a full recovery from his 6½ – 7 years of illness and has stayed well ever since and has since then fulfilled some of the dreams with his family that he had long given up on.
The Sharing Of Information To Help Others
During Dan's years with ME/CFS/FMS, he had never met another person with the illness. So as his recovery had progressed, it was surprising for him to meet several, all in the same month.
His strong desire to help others left him frustrated, because the path back to wellness was not some single magic treatment that people were looking for. And Dan understood the need for people to customise their approach.
And so he decided to share what he learned by writing CFS Unravelled, where he summarised his view in laymen's terms as much as possible and offered a framework for recovery.
He gave away over 5,000 copies of his book and published the book on Amazon Kindle to try to reach a wider audience. What resulted was a little storm in the wider ME/CFS & Fibromyalgia community and Dan received countless emails and messages.
Soon he learned that various Doctors, researchers and therapists/practitioners had come up with some similar views going back many decades. However, these were usually from one point of view or using one treatment strategy and hence only had success with a portion of ME/CFS/FMS sufferers. But there were also many treatment options in line with Dan's framework and Dan learned that there were actually a great deal many more people recovering than he realised.
Continued Efforts To Support People with ME/CFS/FMS All Around The World
One of the most frustrating things for Dan during his most severe years with the illness, was the lack of hope. He had only ever read about other people suffering with Fibromyalgia and ME/CFS exactly like he did, and discouragingly, often a lot longer. This all contributed to Dan resigning himself to it being a life-long condition and giving up on getting his health back, trying to simply manage his condition.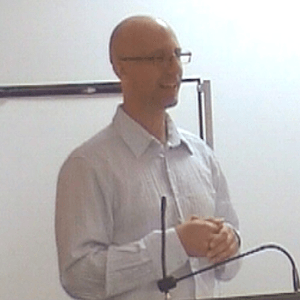 Hence Dan created a range of free resources on his website cfsunravelled.com , including a series of videos for people who were unable to read his book easily. He also started sharing interviews with some of the people who recovered from ME/CFS/Fibromyalgia that he had interviewed, to help dispel the myth that recovery from Fibromyalgia and ME/CFS wasn't possible.
Dan also coached people to help them recover, but whilst it was very gratifying to see their journey unfold and see people regain their lives like he had, he was frustrated by the limits of how much time he could dedicate as well as the many other barriers for people to recover. Clearly 1-1 coaching alone was not the most efficient way to help people who were so physically and mentally diminished.
The Birth Of The ANS REWIRE Recovery Program For People Experiencing ME/CFS/Fibromyalgia
As Dan's knowledge and experience around ME/CFS/Fibromyalgia recovery grew, he recognised that the disability that people with the illness experience is one of the biggest obstacles to recovery. His followers clearly needed to gain the education and training to make breakthroughs in their recovery, but accessing them 1-1 or via seminars was not always possible.
So Dan compiled all his research, experience and training into an online program that took 2 years to develop. The program consists of a series of videos and audio tracks that are rolled out over a period of 6-8 weeks for participants and include a strong educational base around what is required to normalise ANS function again. The program has specific brain training exercises, customisable by participants to suit their needs. There is also a range of physical strategies to reduce ANS triggering, retrain the nervous system and promote healing from the deep state of physical dysfunction experienced in ME/CFS/Fibromyalgia.
Dan feels strongly that we all tend to take action when we most believe it makes sense to so. We need to see that our efforts are likely to produce outcomes. That is why he only wants people to participate if they feel that the explanation of the ANS dysfunction as the root cause resonates with them, to ensure high success rates are maintained. Hence he offers the introductory portion of the program for free and strongly encourages everyone to watch these before enrolling in the program.
About CFS Unravelled

CFS Unravelled was published in January 2013 and quickly hit the number 1 spot in its category on Amazon. It is the culmination of over 3 years of research and 2 years of writing by Dan. In over 230 pages, Dan summarises his path of logic that led to the conclusion of the ANS Dysfunction being at the root of ME/CFS & Fibromyalgia Syndrome (FMS). In the book he explains:

How the majority of ME/CFS/FMS symptoms are created.

How energy is created in your body and why ME/CFS/FMS sufferers don't have any.
How the pain & inflammation is created in ME/CFS/FMS.
Why treatments that work for some people often make those with ME/CFS/FMS worse.
The 5 triggers of the ANS dysfunction that perpetuate the illness.
Some common foods you must avoid whilst recovering.
Key exercise mistakes you must avoid during recovery.
and much more!