ANS REWIRE
ONLINE PROGRAM ACCESS
Recovery program for ME/CFS, Fibromyalgia, POTS, MCS & related syndromes
Please Note: You will be charged in Australian Dollars. The above amount translates approximately to:

* These are approximate amounts for informational purposes only. Actual exchange rates will vary.
Money Back Satisfaction Guarantee!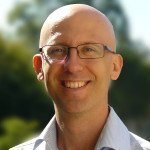 "If you don't feel the program delivers engaging and compelling education to help you understand this illness and take decisive action towards your recovery, you can request a full refund minus the administration fee within 30 days of enrolment. This will be paid upon return of any physical components and the refund request form."
See Terms & Conditions for details.